Your Very Own Cow
It may feel like a big step, but if you've always wanted a cow here's your chance! Every cow has a unique story to share with you. Enjoy pictures and letters from your cow in your inbox, and know that your cow has the best possible care and quality of life.
A Cow For A Friend
The perfect gift for animal lovers of any age! If their living room or backyard is too small for a cow, don't worry, we found the loophole. Their cow will have a rich social life and ample room to roam and graze freely at the sanctuary, and write home to share the adventures of the herd.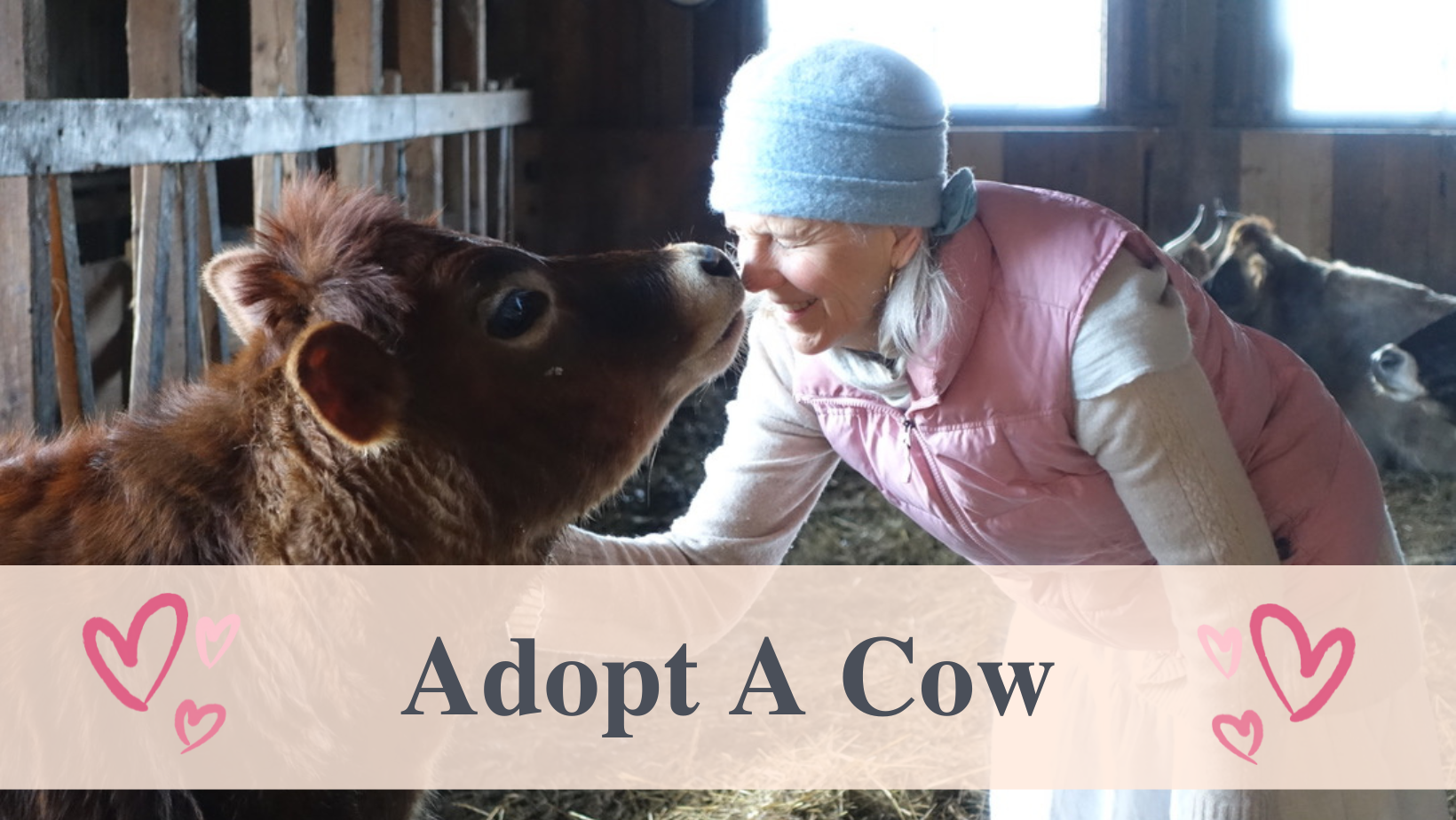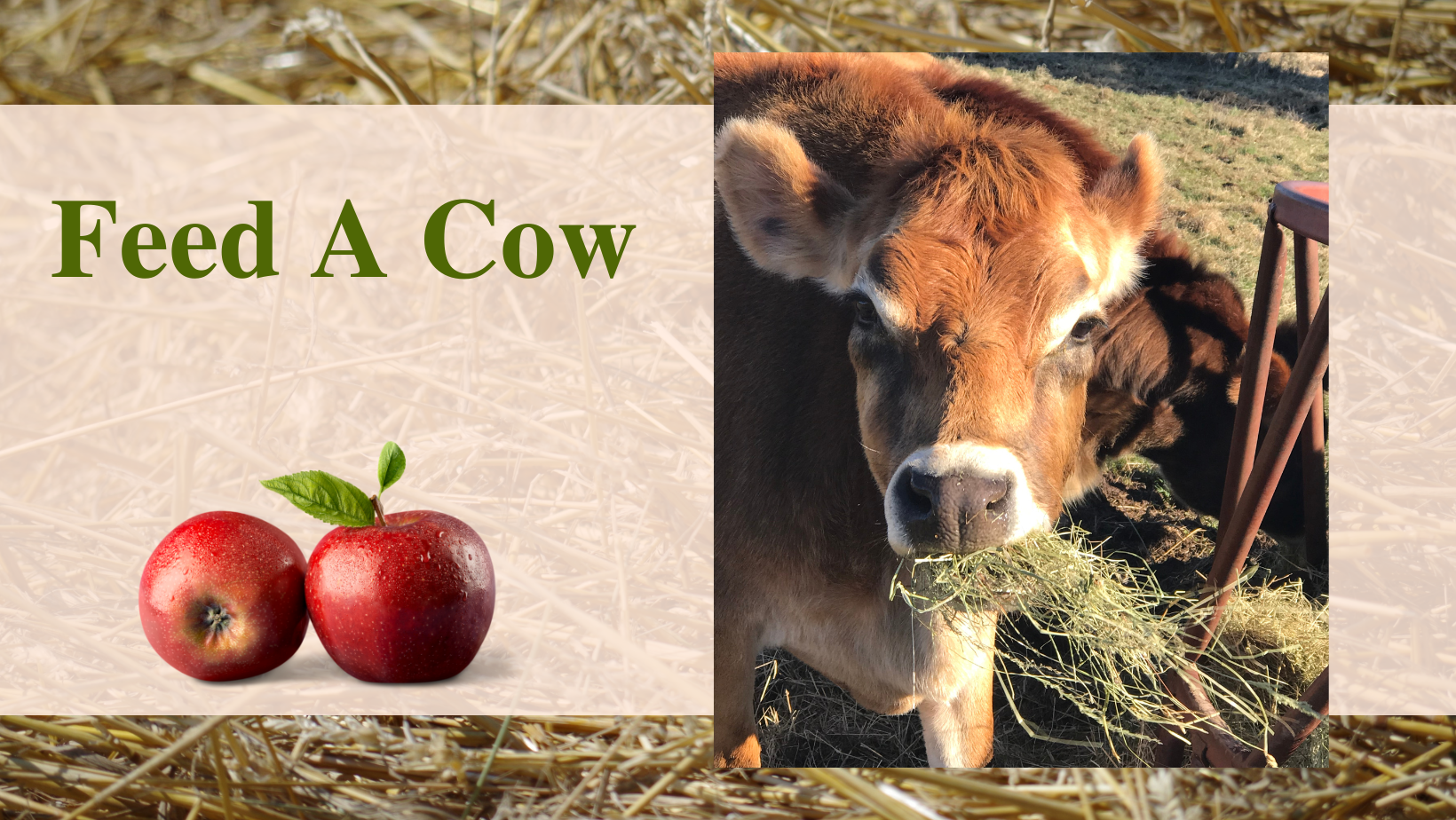 Feed A Cow
Do you know anyone who thinks the food is the best part of a celebration? We do! The cows love to be included. Their preferred party foods are hay, apples, carrots, and oats with a touch of molasses on very special occassions. The herd especially enjoys multi-day celebrations!
Feeding cows is considered to be auspicious and healing in some traditions; it is easy to see why. You can feed a cow in someone's honor, or for your own special occassion. If you would like to zoom with your cow during your celebration, please be sure to email us at least two weeks ahead of time and we'll do our best to coordinate. 
Fundraise for The Cows Foundation
We so appreciate fundraisers! Why? Fundraisers don't just raise money, they also gather friends. Your fundraiser shows your friends and familyhow important the compassionate care of cows is to you. It invites and inspires them to have an impact and work towards the well being of cows everywhere.
Bringing community together amplifies your results, not just on your special day, but well into the future. That's why we sometimes call fundraising "friendraising." When you share your fundraiser, you are an ambassador and advocate for the cows.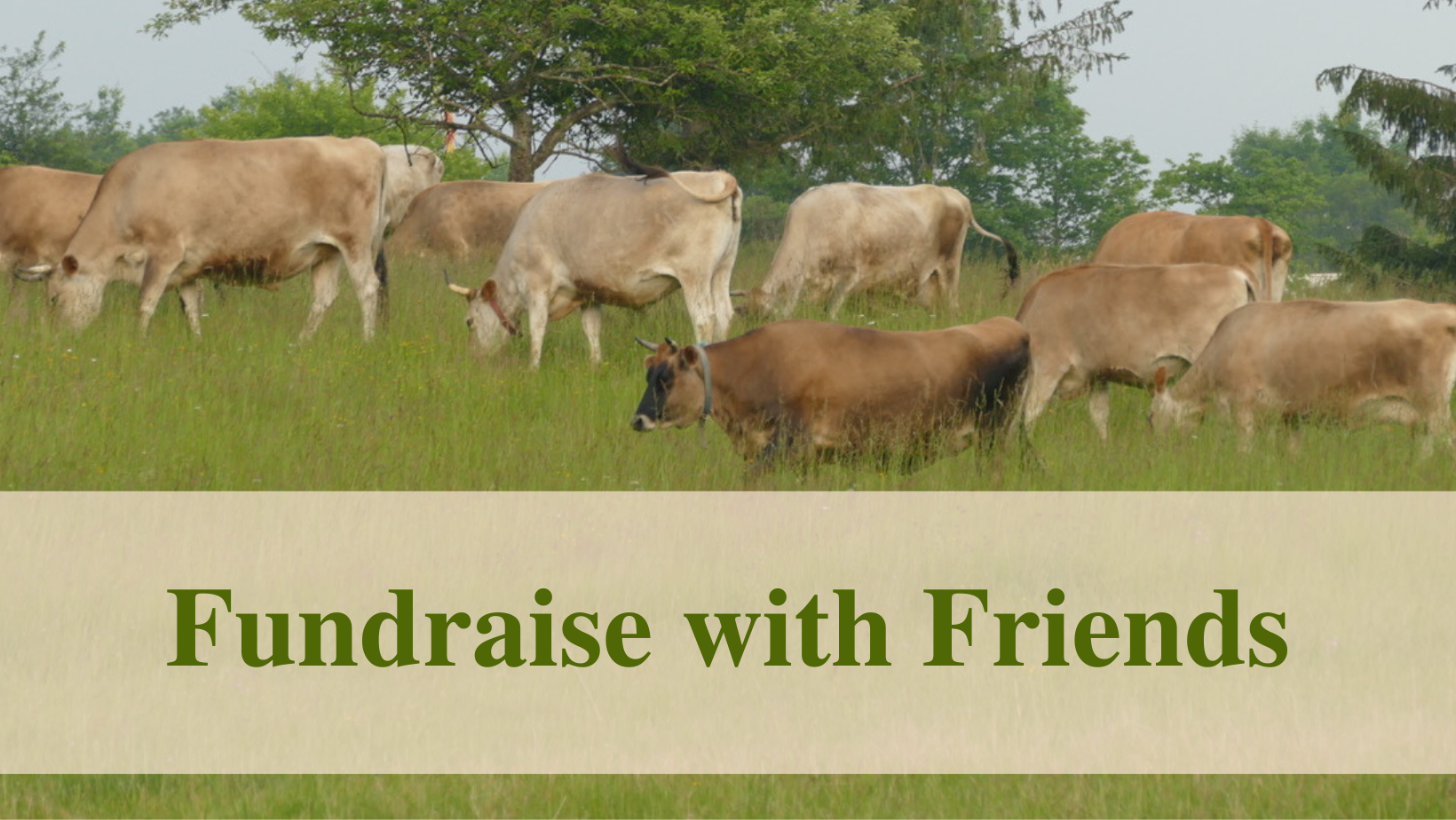 How To Set Up Your Fundraiser
Enter your zipcode and select "animals" for fundraiser category
Select "Charity"
In the pop up box, search "The Cows Foundation"
Set a donation goal. Campaigns between $100 and $250 are often successful, but it's OK to set a big goal! There's no penalty for dreaming big. 
Follow the prompts to set up your gofundme account or login. 
Upload a photo (you are welcome to copy photos from our website or use one of yourself or your honoree!)
Give your fundraiser a title. What's your special occassion? Birthday? Anniversary? Holiday? Personalize the Story section. Let people know why you love cows, your favorite thing about The Cows Foundation, and how much you would appreciate them donating and inviting their friends.
Click "Complete Fundraiser"
 Invite your friends to participate! Personally invite people in conversation, by email, or text them the link.

Be sure to share on your social media accounts as well and 

thank everyone who donates!