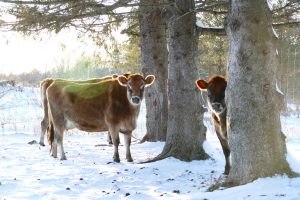 Dear Friends of The Cows Foundation,
Snow continues to fall at the Soma Gosala Sanctuary where most of the cows reside. The herd has been very playful, racing up the hill and back to the barn, kicking up white flurries all the way. When cowkeeper Wayne spreads fresh straw in the barn, the cows help by throwing it with their horns.
This is a special herd where cows live in accordance with the four principles of The Cows Foundation:
1. Cows are allowed to live out their full span of life.
2. Cows are nurtured, respected and treated with kindness.
3. Young calves are allowed to stay with their mothers and nurse from them for at least 4-6 months.
4. Cows enjoy organic feed and are allowed to graze freely on pasture.
As a result, the cows at Soma Gosala are close knit and enjoy a great deal of freedom. Visitors remark that the cows are fun to be around because they are always up to something. According Wayne, the sanctuary's Director of Cow Care, the cows' unique personalities are able to flourish thanks to their freedom and lifelong communal bonds. This was certainly true for Choti Tara.
The Adventures of Choti Tara
Choti Tara was born at Soma Gosala Sanctuary. She always had a clever and adventurous nature. She could find her way out of any fence, and would teach all the other cows how to also get out. Together they explored the pastures and woods. Once the humans determined that the cows would be safe, they decided to let the herd to explore. Choti Tara was the leader of the herd for many years, before Priya and later Neelesh took turns as leaders.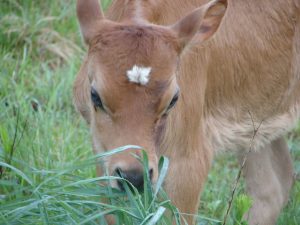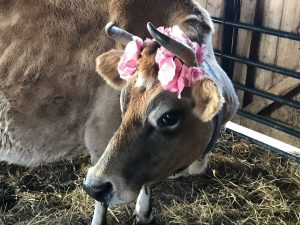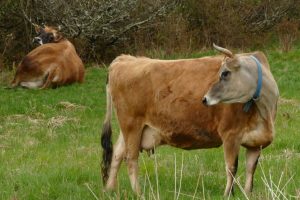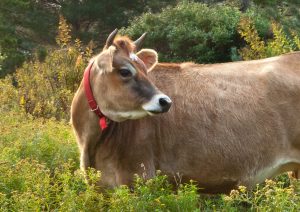 Choti Tara was a very doting mother, and loved nursing her calves. As a result her son Neelesh was still milking when he was larger than Choti! As Choti became older and preferred to keep to herself, the herd began to look after her. When she became stuck in the mud last summer, they all circled around to protect her. The Director of Cow Care noticed something was unusual and came to her aid right away. As he neared, the cows escorted him.
This past summer Choti Tara began to struggle with walking. Wayne made sure she received regular massages and physical therapy walks in morning and evening. Because of her physical disability, she came to began to prefer more time alone. When winter was approaching a special area was set up for her in the barn. Neelesh would lie against the gate, keeping an eye on his mom.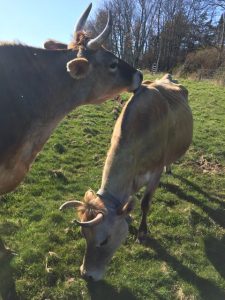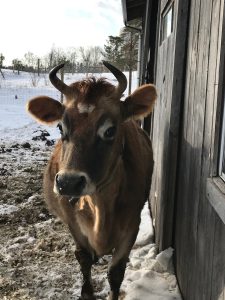 Choti Tara's Farewell
Wayne and The Cows Foundation founder Katherine both helped Choti Tara to walk as she had more trouble with her legs. First thing each morning, Wayne went to Choti's room to wish Choti good morning and she would lift her head and turn to look at him in reply. He spent a long time with Choti the evening before she passed away, letting her know it was okay to go if it was her time. The next morning when he walked into the barn, all the cows were standing and looking in the direction of Choti Tara's room. It seemed they knew she had passed away, and were paying their respects to their beloved matriarch.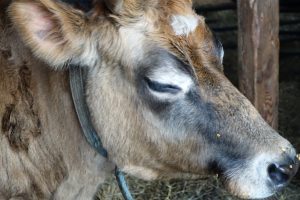 Honoring Choti Tara
There's tremendous contrast between the lives of the cows at Soma Gosala Sanctuary and most cows in the world. The four principles of The Cows Foundation make all the difference. When cows are allowed to nurse freely from their mothers, graze on pasture, and live out their full lives with kind and compassionate care their unique personalities shine. They have rich intergenerational relationships, play exuberantly, groom one another with tenderness and affection, and look out for each other.
If you feel moved to do so, we invite you to donate to further our mission, or to sponsor one of Choti Tara's friends through our Adopt a Cow program. https://thecowsfoundation.org/adopt-a-cow/
Wishing you a happy early Spring.
The Cows Foundation